Publishing a book can be a long process taking months or even years. Writing, finding a publishing house, being accepted and being published are all steps that require great patience.
One or more of your books have already been published, or are you just starting out and want to find a publishing house in China? Then arm yourself with patience and determination to reach this beautiful goal because here is how to publish your book in China.
First, a little clarification: we are not going to explain how to write your works, we will explain the steps to find a publishing house in China.
1. Protect your story/content
Once you've finished writing your book, be sure to protect your content! And this, as much in your country as in China. This will protect you as you probably know from potential theft or scammers that may exist in the industry. This is THE procedure to do in the first place to start your adventure.
2. Translate your content
As you can imagine, you must translate your work into the language of the target country to aspire to its success. In our case, it's about translating from your language to Simplified Mandarin Chinese. We recommend that you first have your work translated by a professional fluent in your language AND Mandarin.
Then have this translated version checked by a third party. Language professionals are preferable so as to have a better rendering since certain words in Mandarin have a meaning that may not exist in French (or so that differ) and vice versa.
3.1 Getting spotted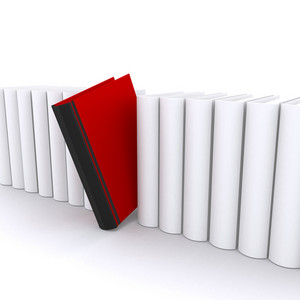 Being spotted by a publishing house can launch your career in China, but for that you need to boost your visibility for a certain period of time.
-Appear in the press (Press Relation)
The most important step for the start of your new career. Being present in the press not only gives increased visibility but also great credibility in China. Indeed, if you do not exist in the Chinese press, then you will only be an amateur in the eyes of Chinese people.
In addition, since there is a great diversity of media in China, choosing the type of media you will use and calling on a specialized press relationship will make it much easier for you to reach your target.
–
LEVERAGE

social networks in China
WeChat , the Super app in China
WeChat is the equivalent of Facebook in China. It has recently reached one billion daily users and offers endless tools to help you find your publishing house.
-WeChat Official account
By creating your official account, you will be able to share content with your followers. It is a great opportunity to share your firsts works for example or offer people a taste of your coming works. Maintaining suspense can become your ally in the first time and build a follower base.
–WeChat brochures
In a few words, WeChat brochures are simple pages you can create for people. In our case, you can share your brief stories to allow people to know about your style and content. The idea is to build a little follower base make possible for people to know what you are about if they want to know more about you. It will be your best ally the day a professional will look into your official account and contents.
–WeChat groups
By getting into appropriate groups, you can share content and initiate conversations about your works. Why not get feedbacks? What could you make better or even add to your writings? You can create a real exchange and be aware of what people think about what you have done!
Weibo , the Chinese Facebook , good tool for Advertising
This platform is the Chinese Twitter with over 500 million users. Creating a fan base can also be a good thing since it gives you the possibility to quickly share content to a large audience. Weibo is more focused on pictures so you can consider it as your showcase. Here again the idea is to give a taste of your work to people and nurture a relationship with them.
-Being present on Chinese forums
Chinese people tend to leave comments about the quality of the products they have just tried. The forums give them access to any type of information on practical life or to the latest readings of the moment. The presence of your work on the most popular Chinese forums such as Douban or Zhihu is therefore essential.
-Have a good SEO in China
Being in the top rankings when searching for your book on the internet is also essential. But you should not be at the top of searches on Google but on Baidu which is THE search engine of the Chinese with more than 82% of the market share of search engines in China.
You will therefore need to create YOUR accessible website in China, all in Mandarin to be accessible and visible.
Especially in the field of writing where the quality of your work will make your reputation, generating significant traffic and attracting attention even before the appearance of one of your works on the local market will give a real spotlight to the future publication of your first work. It will also give you a major advantage when the publisher is thinking about producing you since you will already be known, a fact that can ensure sales.
Another feature WeChat just launched its paid content access. Official accounts can share content but can choose to add a paywall to their content so readers must pay to unlock it. You could choose to share your first content for free and share the rest but add a paywall on them.
For example, the very first WeChat paid content was sold for RMB 1 more than 5 000 times in 24 hours! You can put a price between RMB 1 and RMB 208 (USD 0.15 to USD 30). It is a good opportunity to once more give a taste to your readers! And this will be a strength for you when you will have to select a publishing house.
3.2 Find and select a publishing house
In addition to your visibility-enhancing activities, do not rest on your laurels and search for yourself a publishing house in order to send a kind of spontaneous application.
The choice of your future publishing house will be based on several criteria to which you will give more or less importance depending on your priorities.
Note that you will need to make a selection of publishers that you will divide into two or even three sections: your first, second and third choices.
Your criteria can focus as much on you, your relationship to your works but also to the publishing house itself. Here are some examples of criteria that will tip the scales in your choices:
The positioning of the house
Reputation/notoriety of the house
Reputation/notoriety of the authors
The budget allocated to printing and promotion
The importance given to the visual of the covers
Presentation/formatting standards
Similarities of your works with the style, genre, length or even the target of the house publications
These few criteria with the others that will be important for you will allow you to establish a list of publishing houses that will best meet your expectations and author needs. Then classify these publishing houses into three categories, from your first to your second and third choices. Why is it important to do this? We will explain it to you right after!
And don't forget, your presence on social media, press and the internet will be your first advantage. If you did it well, publishing houses will see that you have a big sales potential with a fan base before you even started to sell anything. And using WeChat paid content feature will be a great argument for you, showing that people are willing to spend some money to read what you write! That is why preparation is key!
3. Send your manuscript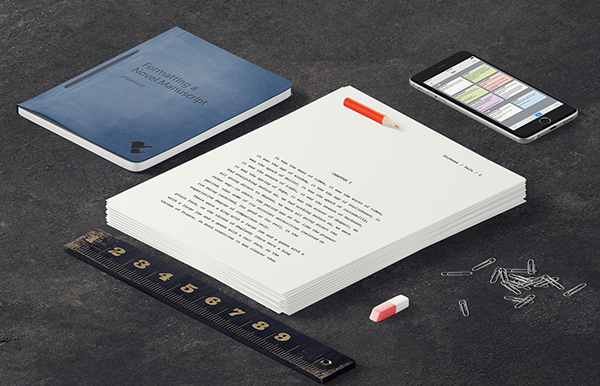 The crucial moment: send your manuscript to the publishing houses that contacted you directly and you are interested in, but also to those that are among your first choices. Unlike the processes that may exist in Western countries, the Chinese attach great importance to trust in commercial relationships. It's simple: no trust, no business! This is why we advise you (if possible) to meet publishers directly to build a real relationship.
You can find publishers on the internet, websites or e-commerce platforms, but meeting publishers at literary fairs for example can earn you points and mark the start of a solid business relationship with your potential future publisher.
Once the link between you and the publishing house is established (preferably physically), print and send your manuscript in accordance with the standards and drop it in person or send it with a follow-up.
We recommend that you send a manuscript to one or even two publishers at a time. Firstly, because creating a manuscript is expensive, secondly because sending 10 manuscripts at a time and being received by your 9th choice can put you in an endless dilemma of waiting where you will potentially have to tell the other 9 publishing houses to stop reading your manuscript. This results in a waste of time, money, but also a vexing action.
So, send your manuscript to one or two publishers maximum, ask again for feedback if the wait is too long, but wait for final feedback to send another manuscript to the other publishers being in your second and then third choices.
If you have followed these steps, then a publishing house will agree to publish you! Otherwise, review the selection of publishers you made at the start.
Then … Congratulations! A publishing house wants to publish your work! You will have to sign a contract which will be in Chinese of course. You will need to be accompanied by a bilingual professional at this stage, especially for this first contract in China.
We are the GMA
-Digital marketing agency in China
-Pragmatic, with 7years experiences
-750 clients already served
-With a deep knowledge of Chinese business
So, if your search for a publishing house in China did not appear to be fruitful or full of pitfalls because you do not speak the language or do not know how the business of publishing in China is going, do not hesitate to call us.
We will be delighted to be able to support you in each of these stages and lead you to the success that awaits you in China.