What does the Chinese super-rich have in common with the wealthy Americans and Europeans? Aside from great wealth, all of them are looking for a place to invest their money and make it work for them. And increasingly, that place is outside their home country. Whether it's buying property in Los Angeles, London, or Sydney or investing in businesses around the world, wealthy Chinese are on the move. What can Canada do to attract some of that investment? Read on to find out.
Why is the Chinese Wealthy Emigration a hot topic right now?
In the wake of China's unprecedented economic miracle comes to a nation more internationally engaged than ever before. This is facilitating greater levels of overseas investment from Mainland China with the rise of the upper and middle classes entailing a dramatic shift in attitudes, particularly when it comes to relocation abroad.
MARKETING TO CHINA AGENCY
We are the top and most visible Web & Marketing Agency for China you will find on the web. Our Services: E-Commerce, Search Engine Optimization, Advertising, Weibo, WeChat, WeChat Store & PR.
The remarkable outflow of people from China is one of the most striking trends of recent decades. Since the country started opening up in 1978, around 10 million Chinese have moved abroad, according to 'Wang Huiyao' of the Center for China and Globalization, a think tank in Beijing.
There are now 350 million 'middle class' Chinese consumers with over 100 million able, and increasingly desiring, to invest in real estate outside of China. For the wealthiest section of society, the holy grail is the 'green card' or visa for permanent residency. With the country's GDP still growing by 7% year-on-year the number of Chinese able to invest in foreign residency, schemes are increasing in line with this.
'Buying' Foreign Residency
The super-rich can, in essence, buy foreign residency. Chinese citizens who invest at least £2m ($3m) in Britain are offered permanent residency & education benefits; Australia offers a similar scheme for A$5m ($3.6m). Around 70,000 Chinese millionaires have emigrated to Canada since 2008 under an immigrant investor scheme, although this scheme has now stopped it is evidence of the potential traction of foreign residency projects.
Why are Wealthy Chinese re-locating abroad?
Security of investment
The first factor to consider is the security of investment; Europe, Canada, America & Australia are thought to be the best countries to invest in for the preservation and multiplication of wealth. This is really the Chinese priority, to secure their finances. Remember in China there are not the same legal rights & securities for wealth and assets that they can find abroad.
Higher costs of living in China's Cities
Over the years, though, the major cities of Guangzhou, Shanghai, Nanjing, Beijing, and Shenzhen saw home prices rise by at least 20%. Some neighborhoods in Shanghai have risen by 40% in the last five years with the average 1,000 square foot apartment in Shanghai going for $725,000, or around five million yuan. Being partly or fully based overseas is increasingly the cheaper option as domestic prices increase to millions of dollars for a substantial living space.
Education is a key factor
A key factor is the highly prized 'native English education' that so many families are seeking for their children. Studying abroad has become an ambition; 57% of Chinese parents would send their child overseas to study if the family had the means, according to the Shanghai Academy of Social Sciences.
Residency schemes offering benefits in education are increasingly popular as individuals want to guarantee the best for their families in terms of academic opportunities and progress in a highly competitive modern Chinese society.
The mass exodus of students is also driving demand for family re-location as they are studying abroad for long periods of time and look for residency during and after their studies if they choose to settle. Of the 4m Chinese who have left to study abroad since 1978, half have not returned, according to the education ministry, however by most unofficial counts the share is even larger.
How do you attract Chinese investment? Intelligent & Targeted Lead Generation is the Solution.
The answer is online, well certainly initially. The online ecosystem is completely unique in China, this is mainly because it is separated from the rest of the web by the 'Great Chinese Firewall'. This has essentially 'ring-fenced' the largest online population on the planet and produced an array of unique Chinese platforms catering specifically to the Chinese user.
The answer for attracting Chinese investment is to understand:
Your target demographics online behavior.
Where and how they are searching for information.
How to utilize Chinese platforms to target them in the most effective way.
Chinese Emigration Market
Online is the answer in terms of lead generation, you need an effective strategy for 'eyeball grabbing' & initial communications before you can develop the relationship offline.
Here is a run-down of the key strategies for investor lead generation & conversion in China.
How to Market a Chinese Emigration Business
Creating a Quality Chinese Website = Optimized for Chinese Searches Engine
Creating a quality 'shop front' for your investment services is integral. Building the foundations for a lead generation campaign must be done properly. Firstly the site should be hosted on a Chinese server and if possible have a .cn domain. This is important because the speed of load time directly affects your ranking on Chinese search engines.
Secondly the site & content needs to be designed and optimized for the Chinese internet & end user. Users typically expect live chat services as well as contact forms. Content cannot just be transplanted from your existing website. It needs to be adapted and tailored for the Chinese investor in mind.
Thirdly a static site that has more pages is preferable in China, primarily for SEO (Search Engine Optimization) purposes. When looking to rank highly on keywords in the organic, natural results (where the highest quality traffic is driven), it pays to feature a page on this topic of at least 500 words.
Consider how you are communicating your proposition to the Chinese investor, content is king. It is also key to spend time curating and mapping out the site plan so that Mandarin Chinese keywords can be optimized at the 'back end' of the site. This includes meta descriptions, titles, keyword tags, page references & cross-referencing. Internal linkage within a site creates keyword connections and highlights the core aims of your service.
Chinese SEO (Search Engine Optimization)
SEO when it comes to generating investor leads is highly competitive but lucrative. The most qualified leads are always generated through users searching for relevant information and finding your site in the NATURAL SEARCH RESULTS. Search Engine Optimization is concerned with your long-term visibility.
75% of all online research is conducted via Baidu (China's Google), this is the number one search engine to focus on.
The most serious professionals don't just click on paid ads (although they are important) but browse the organic results, this is the most powerful way to build your reputation as a serious player in this field.
For SEO in this field, we would select 10-20 keywords to optimize, a minimum commitment of 4-6 months is required for this approach. Highly competitive terms such as 'overseas investment' will take a long time to rank but more specific terms such as 'UK Visa' or 'Live in UK' are easier to rank on & generate more qualified prospects. More information here
SEO is a long-term solution as it takes time to rank highly if you have no previous visibility in China. The strategy is to develop backlinks to your site from other highly ranked pages that in turn increase your ranking. Producing Chinese content is evidently instrumental in achieving this goal, as is forming online connections. Content, when featured, must be referenced and linked to your landing page. For SEO purposes local players (such as GMA) have established link-building strategies and schemes for clients.
Search Engine Marketing (PPC Ads)
PPC is very important when you first enter the Chinese market as you will have no natural ranking at first. You, therefore, need to invest in PPC ads, 'Pay Per Click' appears at the top of the results on Baidu and is marked as a paid link.
You again need to select the most effective keywords, with PPC as you pay for visibility you can 'cast the net wider in terms of using broader search terms and even testing for the best SEO keywords.
The Role of WeChat – China's Number One Communication Tool
WeChat really is a social Behemoth with over 860 million monthly active users. It is the most important communication tool for investment service companies.
Let's cut to the chase. In terms of grabbing attention & actually generating leads WeChat, it is not the solution in this field. The solution is Baidu SEO/PPC as this is where potential investors are actively searching. Additionally, WeChat is a 'closed network', users, therefore, have to be connected first before viewing content posted.
The key phrase here is 'connected first', you use a Baidu-focused lead generation strategy to attract interest and then continue the conversation on WeChat, the most trusted platform. You can send images, floor plans, specifications, video updates, and even contracts/paperwork via WeChat messenger.
Once connected to your WeChat you can nurture relationships with quality, tailored content posted directly to prospects and promoted via your 'moments' feed. A quality HTM5 WeChat 'Micro Site' (mini pages hosted within the APP itself) can be considered for presenting information, offering customer services, and pushing content to prospects.
One approach is to drive traffic/leads to your contact form page and then embed QR codes which when scanned instantly link the user to your WeChat customer services team. The Chinese will prefer WeChat as the first point of communication over a phone call so go to where your target demographic is most actively communicating.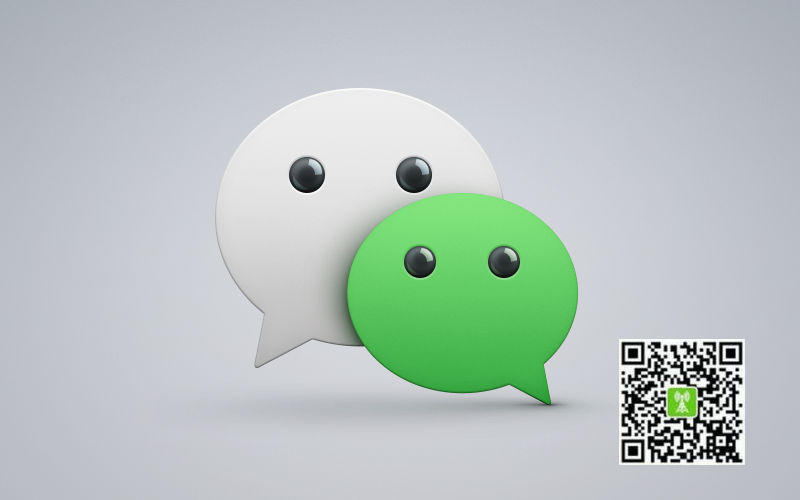 Investment Forums & E-Reputation
Many popular forums such as Sohu, Tieba, Tianya & Zhihu have investment threads on the forums dedicated to investment overseas, qualified traffic will often search here and discuss. Creating positive conversations about your services here in relation to relevant topics from Chinese prospects is vital for building your e-reputation. Positive sentiment can be created artificially at first but over time customer testimonials and discussions on these platforms can be a powerful way of increasing both visibility & reputation.
Another reason for doing this is about increasing your visibility in the Baidu search results feed… You will often find relevant mentions of a company in forums that already have a strong ranking, particularly Baidu Tieba and Zhidao, both forums part of the Baidu group. In some cases, forum results will even appear above your official site.
Display
Display News has a strong impact, with a 25% online penetration rates apps such as Ifang or Toutiao can generate mass interest, you can target users based on keyword searches and relevant news topics to increase the likelihood of your target being qualified.
The process works by embedding an 'advertorial', or news 'ad' into the news feed itself, on the ad is a basic contact form where interested parties can leave details. Investors turn to these news sources for much of their information and developing this DSP (display) targeted approach can pay dividends, the quality of the lead is not as high typically as Baidu organic traffic BUT it produces a very high number of prospects with a percentage typically 'qualified leads', in terms of ROI this strategy remains a sensible one.
You Need a Partner in China ?
The Immigration investment market is a lucrative one and targeting this unique proposition to the right demographic will initially raise the profile of such investment schemes and both directly & indirectly increase Chinese investor participation through an intelligent, long-term strategy devised for results. Please contact our expert for more information.