Vita Wei become the leading leisurewear, designer brand in China
Vita Wei: A force to be reckoned with
Vita WEI is a Chinese, high-end, ready-to-wear clothing design brand. They focus on quality, leisurely everyday wear for the modern Chinese consumer. This combination has proved hugely popular in the orient with Vita Wei now the leading leisure, designer fashion brand in China.
The name itself has a strong meaning, "Vita" is a Spanish female name referring to 'lifting the sky' and the Chinese term 'Wei' means; "a vital force" or "life".This links closely with the brand's philosophy, they believe leisurely wear is not just an aesthetic but a promotion of a new lifestyle.
From the style of clothing selected others in society understand and connect with an individual's life on a deeper level than just aesthetically, the brand tap into this verve for creative expression in a dynamic, modern China.
Vita Wei Faced Tough Competition
In China nowadays the high-end, ready-to-wear scene is dominated predominantly by international brands. Vita Wei is now essentially the only Chinese, homegrown brand competing with the big players.
In such a fiercely competitive market the brand needed to lift its reputation and improve its awareness as quickly, decisively, and effectively as possible.
Digital Marketing Solutions to Raise their Profile
 Digital Marketing is the most effective method to develop a reputation and visibility to the most targeted and engaged audiences in China. This is because there are now over 850 million netizens online, 350 million of these are considered 'middle-class consumers. Vita Wei understood well that they needed to be highly visible on the platforms frequented by their target audience.
The brand joined forces with Gentlemen Marketing to raise its profile in a comprehensive Social Media, PR & Forum based strategy devised by our expert team of experts.
Establishing the Chinese Brand as a quality investment
This was a key goal of the campaign. The popular argument is that international brands are of a higher quality and are thus preferred by the discerning consumer. Vita Wei had to re-establish itself as a leading Chinese brand that rivaled, if not surpassed the quality of its international rivals.
Vita Wei is inspiring other domestic, Chinese brands to embrace quality to tap into the high-end market, they have proved it is not just a domain for overseas clothing lines.
The Chinese are deeply concerned with 'face', that is their status and reputation, this is reflected by their choice of clothing brand. Branding is everything for upmarket fashion in China, consumers are buying into the philosophy and creative lifestyle you espouse.
Finding the right solutions
For Vita Wei, we developed a comprehensive solution aimed at increasing its visibility and reputation. This was arrived at through ongoing dialogue with the brand to ensure the marketing message was spot on.
PR, Approaching Fashion Magazines
Chinese fashion magazines and online e-media are still hugely influential in the oriental fashion scene. Quality news PR had to be produced for the brand and shared with high-quality sources.
We utilized the most effective portals for sharing press releases and created a strong series of news items based on the brand re-launch, their values & the importance of supporting Chinese, homegrown labels.
This led to a host of Chinese fashion media featuring the brand, most notably 'Marie Claire China'.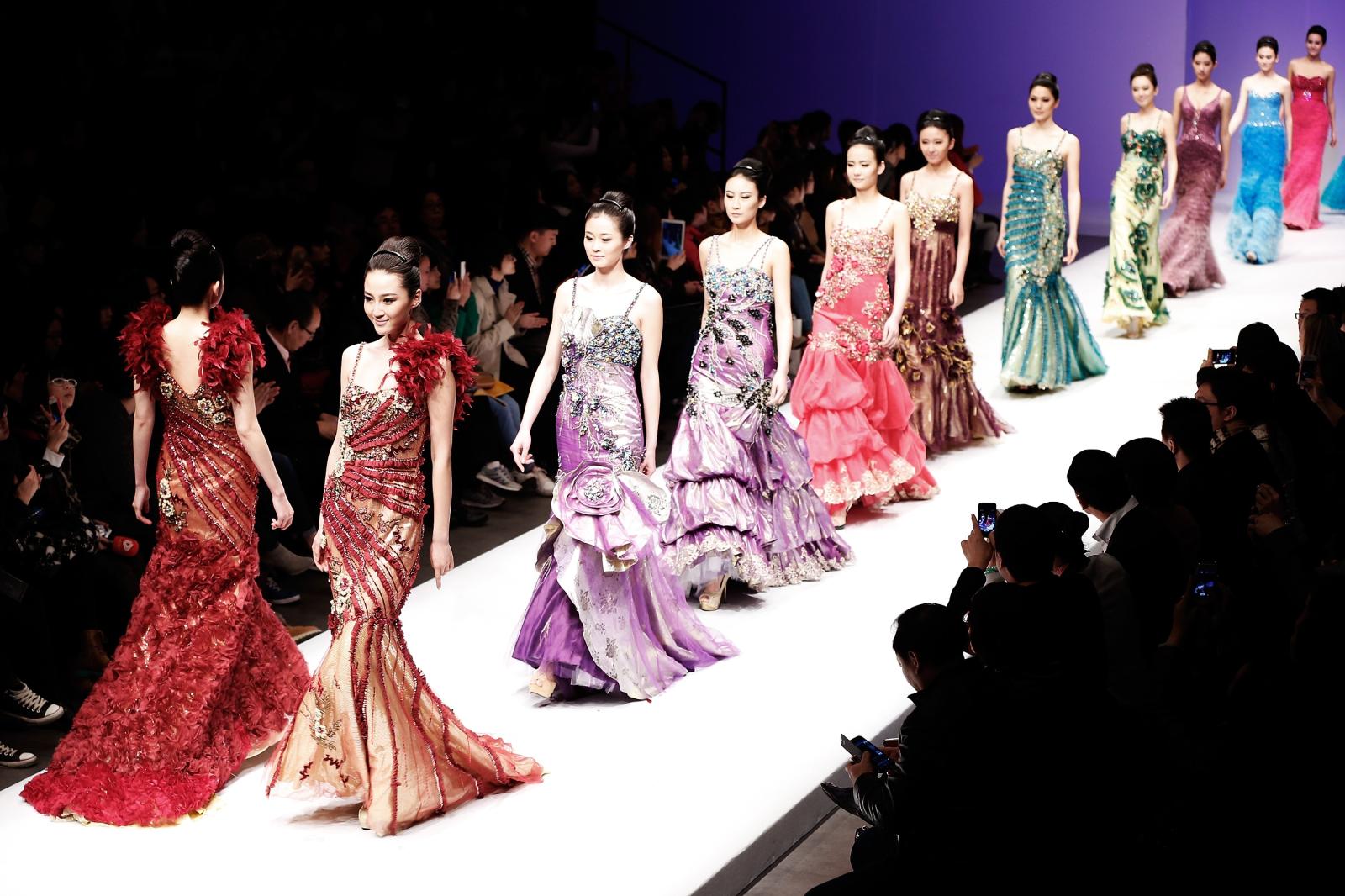 Social Media as LaunchPad
Social Media in China is the beating heart of brand communications. It was vital to develop and engage with consumers on these platforms, simply because this is where the target audience for Vita Wei was. Digital strategy should always be focused on specific groups and aimed directly at them rather than trying to attract consumers to marketing content. Go to them!
Tapping into WeChat
WeChat is primarily a tool for branding purposes, with over 850 million active users it is the largest social network in China.
We re-launched Vita Wei on WeChat with an official account linked to a quality 'micro site', hosted within the app itself. From their official account, we could promote and share articles about the brand to their discerning target consumer. Via WeChat, we could access profile information to more specifically target the content at upper/middle class, fashion-conscious consumers.
WeChat is often referred to as the 'WeChat Times' as users so regularly turn to the platform for their news & information.
In this campaign, articles shared reached over 7000 reads. There were 5037 shares on users' WeChat moments feeds with 960 reposts by users in conversation groups. This created significant virality and maximized Vita Wei's exposure.
Weibo, a vital tool
Weibo is the most open social network in China with 350 million active users. It is an important platform for the sharing of content and cross-promotion with WeChat, driving traffic from Weibo to WeChat by embedding QR codes proved effective in this campaign with 8000 click-throughs.
Here we created a well-designed homepage and shared exclusive content to increase their followers by 30% on Weibo. As a microblogging platform, the selection of quality images & content was of vital importance for showcasing the brand's clothing lines.
Chinese Fashion Forums
Chinese fashion forums are very important for building a reputation. It is here that engaged communities of fashion-conscious consumers turn for reviews, discussions & recommendations. The concept of the 'forum' whilst being yesterday's news in western nations is still wildly popular on the Chinese net.
The key forums in this campaign were Baidu Tieba, Douban, Tianya & Zhihu. We created conversation threads & topics related to the brand and linked the content to this. This was combined with testimonials from users themselves about the product lines to cement their reputation. We created over 20 related topics with the topic 'how to dress well' trending on all the major forums above.
How did we do?
Overall this was a very successful campaign in terms of creating a buzz around the Chinese brand. Trending topics on Tieba, Tianya, Douban & Zhihu lifted the reputation of the brand.
Over 5000 shares on WeChat moments and just under 1000 reposts to conversation groups helped the content go viral with 7000 reads on articles. The brand's Weibo following increased by 30% which will help with their long-term community development & customer loyalty programs.
'Marie Claire China' featuring the brand in an article significantly raised the profile of Vita Wei and the campaign generally.
As a result of the campaign, Vita Wei established itself as the most reputable Chinese high-end ready-to-wear brand and inspired a whole wave of other domestic clothing lines to aim for quality in a market that is more competitive than ever for international brands.
Never underestimate Chinese competitors, especially those that engage in the most effective marketing & communication practices on the right, targeted platforms.
We are a specialist Digital Marketing Agency based in Shanghai. We have worked with many international & Chinese brands on their marketing strategy in the Middle Kingdom.
If you have a project in mind and are looking for a serious partner to develop your interests don't hesitate to contact us.
We are a Fashion
Marketing

Agency based in Shanghai

We can help you to develop your branding in China and your e-Commerce Business.