Accademia Del Lusso Attract Chinese Students.
Introducing Accademia Del Lusso
Accademia Del Lusso (ADL) is the School of Fashion & Design, located at Monte Napoleone, in the heart of Milan's fashion district. Its courses in Fashion, Design, and Luxury Style are delivered to students ranging from high school graduates to career professionals. The institute received the 'Lifetime Achievement and 'Prestigious Fashion Profession awards in 2007 in Milan.
The school in Milan attracts students from all over the world and wanted to expand internationally into China, the most lucrative student market in the world.
The institution's objectives in China
Accademia Del Lusso was set to open its first branch in China and sought to grow its reputation both as a new fashion school in the country and as an overseas option for international students.
Their passion is to find and nurture top talent in Fashion and Design by exporting their rigorous academic style and high standards to their new China branch. Their goal was to apply the fashion-conscious focus of their Milan base to this new location in the orient.
They needed a local partner in China who understood the student lead generation market and partnered with Gentlemen because of our years of experience and successful projects in attracting Chinese students.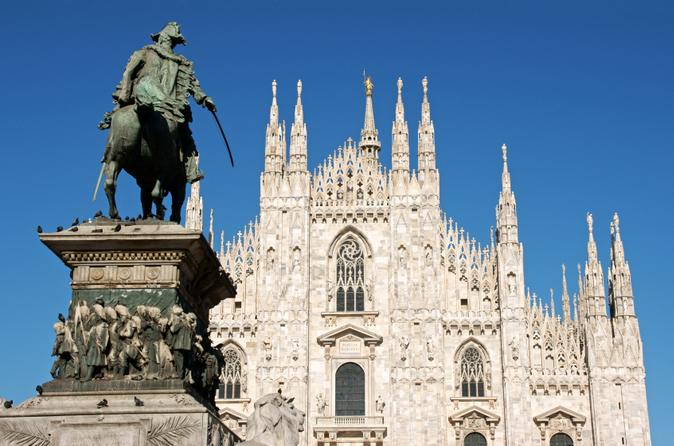 The Chinese Education Market is Growing
The Chinese education market evolves over time, in line with the country's GDP. The demand for private education has become more diversified in China, and investment now comes from both local and international players.
The Chinese education market is increasingly sending students abroad to study in reputable institutions across the globe with a greater demand for an 'international education' from students, parents and Chinese institutions.
It is also worth noting that a lot of academic talent is being fostered as the higher education system in China matures and develops, placements and links with other international schools are also a growing trend.
An 'international education' is highly prized
There are now over 350 million 'middle class' citizens, and with this comes changing standards and expectations regarding education. A quality education abroad is highly thought of with 'international' being a byword for quality in the education sector.
Accademia Del Lusso sought to tap into these positive connotations and grow its reach in the Middle Kingdom.
The importance of developing a presence online
There are now 900 million Chinese online, in China, everything is digital with students and parents searching extensively online.
As students and parents heavily rely on recommendations, it was crucial for ADL to be visible online, on the right targeted platforms, in order to improve its reputation in the competitive Chinese market. Trust and reputation are everything when it comes to education choices.
The problem: the institution was unknown in China
ADL's major problem was that, despite their international acclaim, they were still relatively unknown in China. One reason for this is that the whole Chinese digital ecosystem is cut off and separated by the 'Great Chinese Firewall'.
This has essentially produced the largest 'closed network' in the world with Chinese platforms dominating. If schools and institutes are not active on these Chinese platforms and producing content in Mandarin Chinese it will not be picked up by search engines.
The western digital players we are accustomed to could not expand into China due to censorship and state regulation, rather ADL would need to actively grow their reputation and visibility on key Chinese search platforms such as Baidu (China's Google)
Finding the right solutions
The solutions for ADL were focused on building the institution's e-reputation through Search Engine Marketing & Optimization. We developed the strategy and kept the school closely involved with our activities and progress. The largest engine in China is the almighty 'Baidu' (think China's Google).
SEO (Search Engine Optimization)
Baidu is the most powerful platform in China. It is the largest search engine with 70% of all online research carried out here. It was therefore vital to develop the school's visibility.
We created a quality Chinese website, optimized for Baidu and Mandarin Character keyword searches. The strategy for SEO revolves around attracting backlinks, and references and optimizing the site with Chinese meta tags, descriptions, and titles.
SEO is a long-term solution with the highest quality of student 'lead' being attracted through Baidu. SEO is about promoting the schools' website in the natural search results, where you can drive the highest qualified traffic.
Search Engine Marketing complements SEO
SEM (search engine marketing) was a powerful tool to boost the academy's presence on Baidu. Paid ad links and banners reinforce visibility and are necessary when you first enter the market to drive traffic to your institution's website. A clever strategy on Baidu unlocks the Chinese market for new entrants..
What were the Results?
We generated 50 leads per month of interested students requesting more information about the school's new branch in China as well as courses at their Milan flagship location. This is a significant result considering the school was largely invisible in this market before they began this campaign.
Accademia Del Lusso also became a top search result on Baidu with 10 000 visitors per month driven to their website. This was highly qualified traffic and led to a large 'buzz' about the opening of their China branch, establishing the school as the leading Italian Fashion & Design institution in China.
A successful launch curated by our team of market specialists. We look to form long-term partnerships in China with our international team of 25 marketers perfect for developing your interests.
For more information please contact us & speak to one of our experts.